P&ID Symbol Diagram Basics - Part 2
International P&ID Standards
Drawing P and ID Standards Summary
As you have read, there is more than one standard that defines the different symbols that allow you to design a P&ID diagram. As always, if we want to define our internal standard of plant, it is better to read the content of all the standards and select the best of each one of them.
It is also important to take as a reference standards that ensure an update of their content based on the evolution of technology, this ensures that our reference p&id standard always provide a solution to the different representation problems that will arise over the years.
Whatever the choice of a reference standard is a decision that will condition the plant documentation for a long period of time, this implies that the change of standard or reference will be complex or practically impossible.
As reference, over 8 years after the release of ANSI/ISA-5.1 in 2009 most companies are still using only PIP PIC001 or ISA-5.1 1984 for their P&ID diagrams.
---
Download your free PDF file about P&ID International Standards!
We have prepared this complete pdf so that you have all the information we give in this article and you can share it, discuss it with your colleagues and use it professionally.
We consider that it is better to have a well-formatted text that includes all the key concepts explained in this publication ready to share or save for later use.
Rating: 4.5 - 993 reviews
You can share this article through:
1.P&ID
If you are interested to know more about subjects like Purpose, Owner and Contents & Conventions. read our free introduction to these concepts in our article P&ID Diagram Basics Part 1 Purpose, Owner and Contents.
If you are interested to know more about subjects like Functional Identification and Instrument Numbering read our free introduction to these concepts in our article P&ID Diagram Basics Part 3 Functional Identification and Naming Conventions.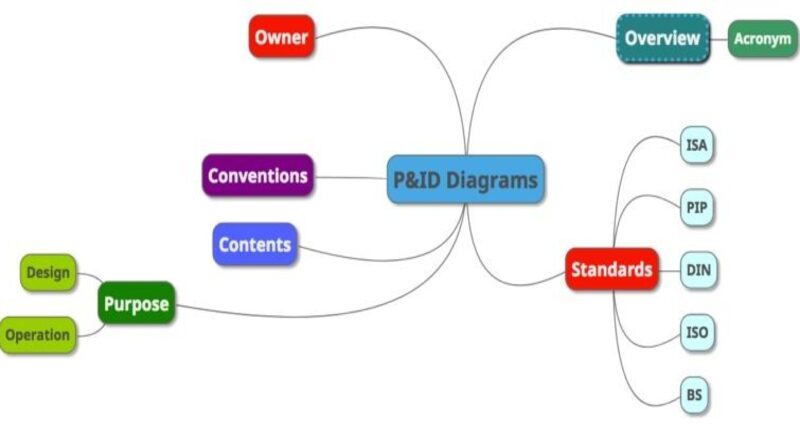 This article is a summary of the different existing standards on the symbology and methodology to create a P&ID. Some of these standards, such as the ISA, are more than 20 years old and have been considered, in the absence of other documents, as de facto standards in the international industry.
As a general rule, the standards mentioned in this article are used as reference documentation in the process of creating process plant standards. Each plant/organization adapts the content of these standards to its own internal standard by selecting the most significant material that best suits its purposes, thus generating its own internal rules.
If, on the other hand, we do not have these internal rules and there is no established standard in the plant / organization, normally the symbology is usually based on the ISA-5.1-2009 (R1992) standard, which is an excellent, flexible document that defines, primarily , instrument symbolism.
P&ID diagrams must be designed systematically and uniformly within a company. Firstly, the development and implementation of a P&ID project always involve professional engineers from various departments.
The revisions on the P&ID diagram allow to reflect the changes of the process and it is essential that they follow some rules whenever a revision is necessary. A P&ID diagram with incoherent formats leads to confusion and misunderstandings on the part of process technicians.
Based on the above reasons, a complete set of standards must be determined before the development of P&ID diagrams, either to create a P&ID diagram by hand or on a computer.
These standards define the format of symbol and identification label for each component of the P&ID diagram. P&ID diagram symbols are graphical representations for process components, e.g., equipment, piping, and instruments.
Identification labels are a combination of letters and numbers used to uniquely recognize a process item. Currently, there are many standards for instrument symbols and lettering abbreviations of the P&IDs. The most common ones comprise the PIP, ISA, ISO, BS, and DIN standards.
Below are the different organizations that have developed guides or standards on the P&ID symbology:
ISA Instrument Society of America
DIN Deutsches Institut für Normung
PIP Process Industry Practices
ISO International Standards Organization
BS British Standard
---
2. Which are the P&ID standards?
2.1. ISA Instrument Society of America :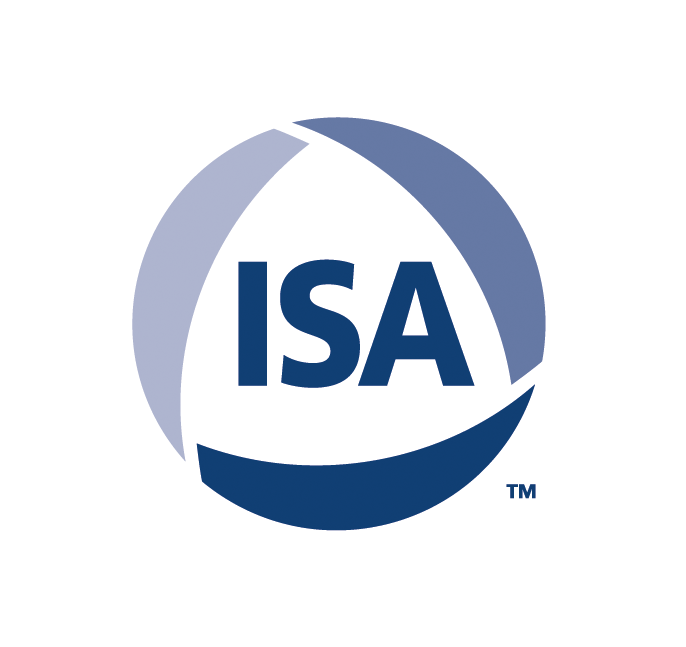 2.1.1 ANSI/ISA-5.1-2009, Instrumentation Symbols and Identification, is generally used in the instrumentation and control field to document projects/assets
This standard lets a person with a basic knowledge about process control to understand what measurements are available in the installation and understand how control over the process works by interpreting the documents and drawings of the process.
One important function this standard performs is to provide a standard list of line symbols to be used in the documentation process.
ANSI/ISA-5.1-2009 Instrumentation Symbols and Identification latest version has significant changes over the previous version ISA-5.1-1984 (R1992). This release includes new and evolving Instrument Technology, Control Systems and Computer Networks.
The latest version of American standard ANSI/ISA-5.1, Instrumentation Symbols and Identification, is approved by Standards and Practices Board of International Society of Automation (ISA) in 2009. This standard describes the instrumentation symbols and their identification systems. This drawing standard introduces a consistent mechanism that comprises identification schemes and graphic symbols in order to describe and identify instruments and process items and their functions. The ISA standard is widely applied in commercial process software, which is used for measuring, monitoring and controlling actual process production (ISA, 2009).
2.1.2 ANSI/ISA-S5.5-1985 Graphic Symbols for Process Displays
The purpose of this drawing standard is to establish a system of graphic symbols for displays that are used by plant operators process measurement and control. The system is intended to promote:
the fullest and quickest comprehension by the operators of the information that is to be conveyed through the display, and
uniformity of practice throughout the process industries.
Resulting benefits are intended to be
a decrease of operator errors,
a shortening of operator training, and
generally better and easier matching of the informationtransmission intent of control system designers with the reception and interpretation of results by plant operators.
The drawing standard is suitable for use in the chemical, petroleum, power generation, air conditioning, metal refining, and numerous other industries.
2.1.3 ISA (1983) S5.3 Graphic Symbols for Distributed Control and Shared Display Intrumentation Logic an Computer Systems
The purpose of this standard is to establish documentation for that class of instrumentation consisting of computers, programmable controllers, minicomputers and microprocessor-based systems that have shared control, shared display or other interface features. Symbols are provided for interfacing field instrumentation, control room instrumentation and other hardware to the above. Terminology is defined in the broadest generic form to describe the various categories of these devices.
It is not the intent of this standard to mandate the use of each type symbol for each occurrence of a generic device within the overall control system. Such usage could result in undue complexity in the case of a Piping and Instrument Drawing (P&ID). If, for example, a computer component is an integral part of a distributed control system, the use of the computer symbol would normally be an undesirable redundancy. If, however, a separate general purpose computer is interfaced with the system, the inclusion of the computer symbol may provide the degree of clarity needed for control system understanding.
This p&id standard attempts to provide the users with defined symbolism and rules for usage, which may be applied as needed to provide sufficient clarity of intent. The extent to which these symbols are applied to various types of drawings remains with the users. The symbols may be as simple or complex as needed to define the process.
2.2 DIN Deutsches Institut für Normung :
2.2.1 DIN 19227 Part 1 Control Technology Graphical Symbols and Identifying Letters for Process Control Engineering Symbolic Representation for Functions
This document defines graphical symbols for the basic representation of process instrumentation and controls including conventional measurement and control equipment. This standard applied to the preparation of design documentation for process control engineering incorporates existing measurement, operation, and control instrumentation (DIN, 1993).
This drawing standard is issued by German Institute for Standardization.
2.2.2 DIN 19227 Part 2 Control Technology Graphical Symbols and Identifying Letters for Process Control Engineering Representation of Details
This p&id standard deals with the detailed representation of the functions as specified in DIN 19227-1. This standard is issued by German Institute for Standardization.
2.2.3 DIN 40700-40717
Set of standards designed to deal with the representation of several standard graphical symbols. This set of standard are issued by German Institute for Standardization.
2.3 PIP -Process Industry Practices :

2.3.1 PIP PIC001 (2008) Piping and Instrumentation Diagram Documentation Criteria
Process Industry Practice PIC001 (2008) Piping and Instrumentation Diagram Documentation Criteria has symbols for Process Piping and Equipment as well as Basic Instrumentation Symbology.
This standard contains symbols for pipes and process equipment, as well as basic instrumentation symbology, and we can use this document to create a complete P&ID.
The PIP standard ( PIC001) is related to the ISA standard ( S5.1), since it uses the same instrument symbols defined by ISA, although it is advisable to use both standards to allow a more up-to-date representation of the different control systems. These standards are complementary and the use of both allows us to define a more complete and easier to understand P&ID diagram.
The industry group Process Industry Practices (PIP) is an association of a series of member companies, with the aim to harmonize the internal standards of member companies for design, construction, and maintenance. It establishes a set of harmonized documents as Practices in various process disciplines such as power, pulp & paper, and pharmaceuticals.
The P&ID standard issued by PIP is enclosed in PIP PIC001, Piping and Instrumentation Diagram Documentation Criteria, which defines the P&ID format (drawing size, item layout, tag format, text arrangement, etc.), symbols, drafting rules, and tagging and numbering scheme for the equipment (tanks, exchangers, pumps, reactors, etc.), piping (piping lines, valves, and fittings), and instrumentation and controls (controllers, control valves, transmitters, Interlocks, relief devices).
2.4 ISO International Standards Organization :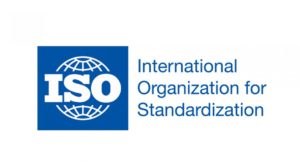 2.4.1 ISO 14617 Graphical symbols for use on mechanical engineering and construction drawings, diagrams, plans, maps and in relevant technical product documentation
The P&ID standard published by the International Organization for Standardization (ISO) technical committees belongs to the standard series ISO 14617, graphical symbols for diagrams. The purpose of ISO 14617 is to develop a library of the harmonized graphical symbols for diagrams used in technical applications.
The sections associated to the P&IDs involve:
14617-3 specifies graphical symbols for functional connections, pipelines, and connection joints
14617-4 specifies graphical symbols for basic elements in the actuator, complete actuators, and actuating devices in diagrams
14617-5 and 14617-6 specify graphical symbols for measurement, and control devices and functions. Specifies symbols for measurement and control loops in diagrams using symbols and naming conventions.
14617-8 specifies graphical symbols for valves.
2.4.2 ISO 10628-1- 2014 Diagrams for the chemical and petrochemical industry
This standard does not contain instrument and control symbols but defines the physical sequence of process equipment and systems
2.5 BS British Standard :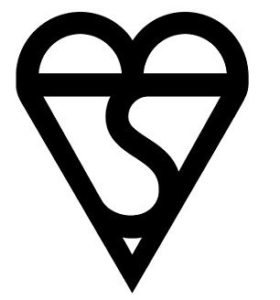 2.5.1 BS 1646 (1979-1984) Symbolic representation for process measurement control functions and instrumentation
The main purpose of this standard is define a set of basic symbols for process computer, interface and shared display/control functions. It is divided in four different parts.
British standard BS 1646 (1-4) has been developed by the Industrial process measurement and control standards committee of the British Standards Institution (BSI) from 1979 to 1984.
This drawing standard provides a set of symbolic representations for process measurement control functions, and instrumentation.
The standard is presented in four parts :
The part 1 and part 2 create a symbol system which involves a series of the graphical representations describing the functions of measurement and control equipment in a process. This system only clarifies the identification of the instrument functions without affording approaches of depicting specific instruments.
The part 3 specifies instrument symbols, such as signal lines, measurement devices, for use on interconnection diagrams.
The part 4 specifies symbols for the representation of the process computer and/or shared display/control functions in process measurement and control. The symbols can be used in conjunction with the symbols given in the part 1 and part 2 of BS 1646.
2.6 Related Standards
BS 3939 British standard
ANSI Y32.2 American Nacional Standards Institute
NEMA ICS Nacional Electrical Manufactures Association
CSA Z99 Canadian Standars Association
IEC Pub. 117 International Electrotechnical Commission
---
3. References:
ANSI/ISA S5.3-1983 Graphic Symbols for Distributed Control and Shared Display Intrumentation Logic an Computer Systems
DIN 19227 Graphical Symbols and Identifying Letters for Process Control Engineering Symbolic Representation for Functions
ISO 10628-1:2014 Diagrams for the chemical and petrochemical industry
Qiang Sun (2013) A METHOD FOR GENERATING PROCESS TOPOLOGY-BASED CAUSAL MODELS
Medida, S., 2007. Pocket Guide on Industrial Automation.
MEIER,F.A. (2004) Instrumentation and Control Systems Documentation
SAMSON (2013) Terminology and Symbols in Control Engineering
ANDREW,W.G. (1974) Applied Instrumentation in the Process Indust Resource Material William G. Andrew & H. B. Williams
BATTIKHA,N. E. (2006) Condensed Handbook of Measurement and Control
DOUGLAS,O.J. (2005) Applied Technology and Instrumentation for Process Control
DUNN,W.C. (2006) Introduction to Instrumentation Sensors And Process Control
GOETTSCHE,L.D.(2005) Maintenance of Instruments and Systems
ANSI/ISA-5.1-1984, Instrument Symbols and Identification, ISA, Research Triangle Park, NC, 1984.
HUGHES,T. (2002) Measurement and Control Basics
ISA (2012) Successful Instrumentation and Control Systems Design
LOVE,J. (2007) Process Automation Handbook A Guide to Theory and Practice
SIEMENS (2012) Procidia Control Solutions SAMA Diagrams for Boiler Controls
---
Another articles that may interest you:
Any question?
If you have any question regarding this article, please don't hesitate to get in touch ... Anyway you can have a look at our frequently asked questions page, there you will find a solution to the most common questions.