Density of Common Liquids
Density of liquids chart
| Fluid | Celsius | Fahrenheit | Kelvin | Rankine | Kg/m3 | lb/ft3 | lb/inch3 |
| --- | --- | --- | --- | --- | --- | --- | --- |
| 2.3-Butandione | 18 | 64.4 | 291.15 | 524.07 | 981 | 61.244 | 0.0354 |
| 2-Butanone | 25 | 77 | 298.15 | 536.67 | 800 | 49.944 | 0.0289 |
| Acetaldehyde | 18 | 64.4 | 291.15 | 524.07 | 783 | 48.883 | 0.0283 |
| Acetic Acid | 25 | 77 | 298.15 | 536.67 | 1049 | 65.489 | 0.0379 |
| Acetone | 25 | 77 | 298.15 | 536.67 | 784.6 | 48.982 | 0.0283 |
| Acetonitrile | 20 | 68 | 293.15 | 527.67 | 783 | 48.883 | 0.0283 |
| Acrolein | 20 | 68 | 293.15 | 527.67 | 840 | 52.441 | 0.0303 |
| Acrolonitrile | 25 | 77 | 298.15 | 536.67 | 801 | 50.006 | 0.0289 |
| Alcohol. ethyl (ethanol) | 25 | 77 | 298.15 | 536.67 | 785.1 | 49.014 | 0.0284 |
| Alcohol. methyl (methanol) | 25 | 77 | 298.15 | 536.67 | 786.5 | 49.101 | 0.0284 |
| Alcohol. propyl | 25 | 77 | 298.15 | 536.67 | 800 | 49.944 | 0.0289 |
| Almond kernel oil | 25 | 77 | 298.15 | 536.67 | 910 | 56.811 | 0.0329 |
| Alyllamine | 20 | 68 | 293.15 | 527.67 | 758 | 47.322 | 0.0274 |
| Ammonia (aqua) | 25 | 77 | 298.15 | 536.67 | 823.5 | 51.411 | 0.0298 |
| Aniline | 25 | 77 | 298.15 | 536.67 | 1019 | 63.616 | 0.0368 |
| Anisole | 20 | 68 | 293.15 | 527.67 | 994 | 62.055 | 0.0359 |
| Apricot kernel oil | 25 | 77 | 298.15 | 536.67 | 910 | 56.811 | 0.0329 |
| Argan seed oil | 20 | 68 | 293.15 | 527.67 | 912 | 56.936 | 0.0329 |
| Automobile oils | 15 | 59 | 288.15 | 518.67 | 910 | 56.811 | 0.0329 |
| Avacado pulp oil | 25 | 77 | 298.15 | 536.67 | 912 | 56.936 | 0.0329 |
| Babassu palm oil | 25 | 77 | 298.15 | 536.67 | 914 | 57.061 | 0.0330 |
| Beef tallow (land animals) | 25 | 77 | 298.15 | 536.67 | 902 | 56.312 | 0.0326 |
| Beer (varies) | 10 | 50 | 283.15 | 509.67 | 1010 | 63.054 | 0.0365 |
| Benzaldehyde | 25 | 77 | 298.15 | 536.67 | 1040 | 64.927 | 0.0376 |
| Benzene | 25 | 77 | 298.15 | 536.67 | 873.8 | 54.551 | 0.0316 |
| Benzil | 15 | 59 | 288.15 | 518.67 | 1230 | 76.789 | 0.0444 |
| Blackcurrant oil | 20 | 68 | 293.15 | 527.67 | 923 | 57.623 | 0.0333 |
| Borneo tallow | 100 | 212 | 373.15 | 671.67 | 855 | 53.377 | 0.0309 |
| Brine | 15 | 59 | 288.15 | 518.67 | 1230 | 76.789 | 0.0444 |
| Bromine | 25 | 77 | 298.15 | 536.67 | 3120 | 194.781 | 0.1127 |
| Butanal | 20 | 68 | 293.15 | 527.67 | 802 | 50.069 | 0.0290 |
| Butane | 25 | 77 | 298.15 | 536.67 | 599 | 37.395 | 0.0216 |
| Butterfat (land animals) | 15 | 59 | 288.15 | 518.67 | 934 | 58.309 | 0.0337 |
| Butyric Acid | 20 | 68 | 293.15 | 527.67 | 959 | 59.870 | 0.0346 |
| Cameline oil | 15 | 59 | 288.15 | 518.67 | 924 | 57.685 | 0.0334 |
| Canola rapeseed oil | 20 | 68 | 293.15 | 527.67 | 915 | 57.123 | 0.0331 |
| Caproic acid | 25 | 77 | 298.15 | 536.67 | 921 | 57.498 | 0.0333 |
| Carbolic acid | 15 | 59 | 288.15 | 518.67 | 956 | 59.683 | 0.0345 |
| Carbolic acid (phenol) | 15 | 59 | 288.15 | 518.67 | 956 | 59.683 | 0.0345 |
| Carbon disulfide | 25 | 77 | 298.15 | 536.67 | 1261 | 78.724 | 0.0456 |
| Carbon tetrachloride | 25 | 77 | 298.15 | 536.67 | 1584 | 98.889 | 0.0572 |
| Carene | 25 | 77 | 298.15 | 536.67 | 857 | 53.502 | 0.0310 |
| Cashew nut oil | 15 | 59 | 288.15 | 518.67 | 914 | 57.061 | 0.0330 |
| Castor oil | 25 | 77 | 298.15 | 536.67 | 952 | 59.433 | 0.0344 |
| Cherry kernel oil | 25 | 77 | 298.15 | 536.67 | 918 | 57.311 | 0.0332 |
| Chicken fat | 15 | 59 | 288.15 | 518.67 | 918 | 57.311 | 0.0332 |
| Chinese vegable tallow | 25 | 77 | 298.15 | 536.67 | 887 | 55.375 | 0.0320 |
| Chloride | 25 | 77 | 298.15 | 536.67 | 1560 | 97.390 | 0.0564 |
| Chlorobenzene | 20 | 68 | 293.15 | 527.67 | 1106 | 69.047 | 0.0400 |
| Chlorodifluoromethane refrigerant R-22 | 25 | 77 | 298.15 | 536.67 | 1194 | 74.541 | 0.0431 |
| Chloroform | 20 | 68 | 293.15 | 527.67 | 1489 | 92.958 | 0.0538 |
| Citric acid | 25 | 77 | 298.15 | 536.67 | 1660 | 103.633 | 0.0600 |
| Citric acid. 50% aqueous solution | 15 | 59 | 288.15 | 518.67 | 1220 | 76.164 | 0.0441 |
| Cocoa butter | 25 | 77 | 298.15 | 536.67 | 974 | 60.807 | 0.0352 |
| Coconut oil | 40 | 104 | 313.15 | 563.67 | 930 | 58.060 | 0.0336 |
| Cod liver oil | 15 | 59 | 288.15 | 518.67 | 924 | 57.685 | 0.0334 |
| Cohune nut oil | 25 | 77 | 298.15 | 536.67 | 914 | 57.061 | 0.0330 |
| Corn oil | 20 | 68 | 293.15 | 527.67 | 919 | 57.373 | 0.0332 |
| Corriander seed oil | 25 | 77 | 298.15 | 536.67 | 908 | 56.686 | 0.0328 |
| Cotton seed oil | 20 | 68 | 293.15 | 527.67 | 920 | 57.435 | 0.0332 |
| Crambe oil | 25 | 77 | 298.15 | 536.67 | 906 | 56.561 | 0.0327 |
| Creosote | 15 | 59 | 288.15 | 518.67 | 1067 | 66.613 | 0.0385 |
| Cresol | 25 | 77 | 298.15 | 536.67 | 1024 | 63.928 | 0.0370 |
| Crude oil. 32.6o API | 15.6 | 60.08 | 288.75 | 519.75 | 862 | 53.814 | 0.0311 |
| Crude oil. 35.6o API | 15.6 | 60.08 | 288.75 | 519.75 | 847 | 52.878 | 0.0306 |
| Crude oil. 40o API | 15.6 | 60.08 | 288.75 | 519.75 | 825 | 51.505 | 0.0298 |
| Crude oil. 48o API | 15.6 | 60.08 | 288.75 | 519.75 | 790 | 49.320 | 0.0285 |
| Crude oil. California | 15.6 | 60.08 | 288.75 | 519.75 | 915 | 57.123 | 0.0331 |
| Crude oil. Mexican | 15.6 | 60.08 | 288.75 | 519.75 | 973 | 60.744 | 0.0352 |
| Crude oil. Texas | 15.6 | 60.08 | 288.75 | 519.75 | 873 | 54.501 | 0.0315 |
| Crude oil.California | 15 | 59 | 288.15 | 518.67 | 915 | 57.123 | 0.0331 |
| Cumene | 25 | 77 | 298.15 | 536.67 | 860 | 53.690 | 0.0311 |
| Cyclohexane | 20 | 68 | 293.15 | 527.67 | 779 | 48.633 | 0.0281 |
| Cyclopentane | 20 | 68 | 293.15 | 527.67 | 745 | 46.510 | 0.0269 |
| Decane | 25 | 77 | 298.15 | 536.67 | 726.3 | 45.343 | 0.0262 |
| Dichlorodifluoromethane refrigerant R-12 | 25 | 77 | 298.15 | 536.67 | 1311 | 81.845 | 0.0474 |
| Dichloromethane | 20 | 68 | 293.15 | 527.67 | 1326 | 82.782 | 0.0479 |
| Diesel fuel oil 20 to 60 | 15 | 59 | 288.15 | 518.67 | 885 | 55.250 | 0.0320 |
| Diethanolamine | 20 | 68 | 293.15 | 527.67 | 1097 | 68.485 | 0.0396 |
| Diethyl ether | 20 | 68 | 293.15 | 527.67 | 714 | 44.575 | 0.0258 |
| Diethylene glycol | 15 | 59 | 288.15 | 518.67 | 1120 | 69.921 | 0.0405 |
| Diethylene glycol diethyl ether | 20 | 68 | 293.15 | 527.67 | 906 | 56.561 | 0.0327 |
| Diisopropyl ether | 25 | 77 | 298.15 | 536.67 | 719 | 44.887 | 0.0260 |
| Dimethyl acetamide | 20 | 68 | 293.15 | 527.67 | 942 | 58.809 | 0.0340 |
| Dimethyl sulfate | 20 | 68 | 293.15 | 527.67 | 1332 | 83.156 | 0.0481 |
| Dimethyl sulfide | 20 | 68 | 293.15 | 527.67 | 848 | 52.940 | 0.0306 |
| Dimethyl sulfoxide | 20 | 68 | 293.15 | 527.67 | 1100 | 68.673 | 0.0397 |
| Dodecane | 25 | 77 | 298.15 | 536.67 | 754.6 | 47.110 | 0.0273 |
| Ethane | -89 | -128.2 | 184.15 | 331.47 | 570 | 35.585 | 0.0206 |
| Ether | 25 | 77 | 298.15 | 536.67 | 713.5 | 44.544 | 0.0258 |
| Ethyl Acetate | 20 | 68 | 293.15 | 527.67 | 901 | 56.249 | 0.0326 |
| Ethyl Alcohol | 20 | 68 | 293.15 | 527.67 | 789 | 49.257 | 0.0285 |
| Ethyl Alcohol (Ethanol. pure alcohol. grain alcohol or drinking alcohol) | 20 | 68 | 293.15 | 527.67 | 789 | 49.257 | 0.0285 |
| Ethyl Alcohol (Ethanol. pure alcohol. grain alcohol or drinking alcohol) | 20 | 68 | 293.15 | 527.67 | 789 | 49.257 | 0.0285 |
| Ethyl Ether | 20 | 68 | 293.15 | 527.67 | 713 | 44.512 | 0.0258 |
| Ethylamine | 16 | 60.8 | 289.15 | 520.47 | 681 | 42.515 | 0.0246 |
| Ethylene Dichloride | 20 | 68 | 293.15 | 527.67 | 1253 | 78.224 | 0.0453 |
| Ethylene glycol | 25 | 77 | 298.15 | 536.67 | 1097 | 68.485 | 0.0396 |
| Euphorbia lagascae seed oil | 25 | 77 | 298.15 | 536.67 | 952 | 59.433 | 0.0344 |
| Fluorine refrigerant R-12 | 25 | 77 | 298.15 | 536.67 | 1311 | 81.845 | 0.0474 |
| Fluorine refrigerant R-22 | 25 | 77 | 298.15 | 536.67 | 1194 | 74.541 | 0.0431 |
| Formaldehyde | 45 | 113 | 318.15 | 572.67 | 812 | 50.693 | 0.0293 |
| Formic acid 10% concentration | 20 | 68 | 293.15 | 527.67 | 1025 | 63.991 | 0.0370 |
| Formic acid 80% concentration | 20 | 68 | 293.15 | 527.67 | 1221 | 76.227 | 0.0441 |
| Freon - 11 | 21 | 69.8 | 294.15 | 529.47 | 1490 | 93.020 | 0.0538 |
| Freon - 21 | 21 | 69.8 | 294.15 | 529.47 | 1370 | 85.529 | 0.0495 |
| Freon (Fluorine) refrigerant R-11 | 25 | 77 | 298.15 | 536.67 | 1476 | 92.146 | 0.0533 |
| Fuel oil | 15.6 | 60.08 | 288.75 | 519.75 | 890 | 55.562 | 0.0322 |
| Furan | 25 | 77 | 298.15 | 536.67 | 1416 | 88.401 | 0.0512 |
| Furforal | 25 | 77 | 298.15 | 536.67 | 1155 | 72.106 | 0.0417 |
| Furforol | 25 | 77 | 298.15 | 536.67 | 1155 | 72.106 | 0.0417 |
| Gas oils | 15.6 | 60.08 | 288.75 | 519.75 | 890 | 55.562 | 0.0322 |
| Gasoline. natural | 15.6 | 60.08 | 288.75 | 519.75 | 711 | 44.388 | 0.0257 |
| Gasoline. Vehicle | 15.6 | 60.08 | 288.75 | 519.75 | 737 | 46.011 | 0.0266 |
| Glucose | 15.6 | 60.08 | 288.75 | 519.75 | 1395 | 87.090 | 0.0504 |
| Glycerine | 25 | 77 | 298.15 | 536.67 | 1259 | 78.599 | 0.0455 |
| Glycerol | 25 | 77 | 298.15 | 536.67 | 1126 | 70.296 | 0.0407 |
| Grape seed oil | 20 | 68 | 293.15 | 527.67 | 923 | 57.623 | 0.0333 |
| Hazelnut oil | 25 | 77 | 298.15 | 536.67 | 909 | 56.749 | 0.0328 |
| Heating oil | 20 | 68 | 293.15 | 527.67 | 920 | 57.435 | 0.0332 |
| Hempseed oil | 25 | 77 | 298.15 | 536.67 | 921 | 57.498 | 0.0333 |
| Heptane | 25 | 77 | 298.15 | 536.67 | 679.5 | 42.421 | 0.0245 |
| Herring oil | 20 | 68 | 293.15 | 527.67 | 914 | 57.061 | 0.0330 |
| Hexane | 25 | 77 | 298.15 | 536.67 | 654.8 | 40.879 | 0.0237 |
| Hexanol | 25 | 77 | 298.15 | 536.67 | 811 | 50.631 | 0.0293 |
| Hexene | 25 | 77 | 298.15 | 536.67 | 671 | 41.890 | 0.0242 |
| Hexylamine | 20 | 68 | 293.15 | 527.67 | 766 | 47.821 | 0.0277 |
| Hydrazine | 25 | 77 | 298.15 | 536.67 | 795 | 49.632 | 0.0287 |
| Illipe mowrah butter | 100 | 212 | 373.15 | 671.67 | 862 | 53.814 | 0.0311 |
| Iodine | 25 | 77 | 298.15 | 536.67 | 4927 | 307.591 | 0.1780 |
| Ionene | 25 | 77 | 298.15 | 536.67 | 932 | 58.185 | 0.0337 |
| Isobutyl Alcohol | 20 | 68 | 293.15 | 527.67 | 802 | 50.069 | 0.0290 |
| Iso-Octane | 20 | 68 | 293.15 | 527.67 | 692 | 43.201 | 0.0250 |
| Isopropyl Alcohol | 20 | 68 | 293.15 | 527.67 | 785 | 49.007 | 0.0284 |
| Isopropyl Myristate | 20 | 68 | 293.15 | 527.67 | 853 | 53.253 | 0.0308 |
| Isopropylbenzene hydroperoxide | 20 | 68 | 293.15 | 527.67 | 1030 | 64.303 | 0.0372 |
| Kapok seed oil | 15 | 59 | 288.15 | 518.67 | 926 | 57.810 | 0.0335 |
| Kerosene | 15.6 | 60.08 | 288.75 | 519.75 | 820.1 | 51.199 | 0.0296 |
| Linolenic Acid | 25 | 77 | 298.15 | 536.67 | 897 | 56.000 | 0.0324 |
| Linseed oil | 25 | 77 | 298.15 | 536.67 | 924 | 57.685 | 0.0334 |
| Machine oil | 20 | 68 | 293.15 | 527.67 | 910 | 56.811 | 0.0329 |
| Mango seed oil | 15 | 59 | 288.15 | 518.67 | 912 | 56.936 | 0.0329 |
| Menhaden oil | 15 | 59 | 288.15 | 518.67 | 920 | 57.435 | 0.0332 |
| Mercury | 20 | 68 | 293.15 | 527.67 | 13590 | 848.421 | 0.4910 |
| Methane | -164 | -263.2 | 109.15 | 196.47 | 465 | 29.030 | 0.0168 |
| Methanol | 20 | 68 | 293.15 | 527.67 | 791 | 49.382 | 0.0286 |
| Methyl Ethyl Ketone | 20 | 68 | 293.15 | 527.67 | 805 | 50.256 | 0.0291 |
| Methyl Isoamyl Ketone | 20 | 68 | 293.15 | 527.67 | 888 | 55.438 | 0.0321 |
| Methyl Isobutyl Ketone | 20 | 68 | 293.15 | 527.67 | 801 | 50.006 | 0.0289 |
| Methyl n-Propyl Ketone | 20 | 68 | 293.15 | 527.67 | 808 | 50.443 | 0.0292 |
| Methyl t-Butyl Ether | 20 | 68 | 293.15 | 527.67 | 741 | 46.260 | 0.0268 |
| Methylamine | 25 | 77 | 298.15 | 536.67 | 656 | 40.954 | 0.0237 |
| Milk | 15 | 59 | 288.15 | 518.67 | 1035 | 64.615 | 0.0374 |
| Moringa peregrina seed oil | 24 | 75.2 | 297.15 | 534.87 | 903 | 56.374 | 0.0326 |
| Mustard seed oil | 20 | 68 | 293.15 | 527.67 | 913 | 56.998 | 0.0330 |
| Mutton tallow | 15 | 59 | 288.15 | 518.67 | 946 | 59.059 | 0.0342 |
| m-Xylene | 20 | 68 | 293.15 | 527.67 | 864 | 53.939 | 0.0312 |
| N.N-Dimethylformamide | 20 | 68 | 293.15 | 527.67 | 949 | 59.246 | 0.0343 |
| Naphtha | 15 | 59 | 288.15 | 518.67 | 665 | 41.516 | 0.0240 |
| Naphtha. wood | 25 | 77 | 298.15 | 536.67 | 960 | 59.933 | 0.0347 |
| Napthalene | 25 | 77 | 298.15 | 536.67 | 820 | 51.192 | 0.0296 |
| n-Butyl Acetate | 20 | 68 | 293.15 | 527.67 | 880 | 54.938 | 0.0318 |
| n-Butyl Alcohol | 20 | 68 | 293.15 | 527.67 | 810 | 50.568 | 0.0293 |
| n-Butyl Alcohol (Butanol) | 20 | 68 | 293.15 | 527.67 | 810 | 50.568 | 0.0293 |
| n-Butylhloride | 20 | 68 | 293.15 | 527.67 | 886 | 55.313 | 0.0320 |
| Neem oil | 30 | 86 | 303.15 | 545.67 | 912 | 56.936 | 0.0329 |
| Niger seed oil | 15 | 59 | 288.15 | 518.67 | 924 | 57.685 | 0.0334 |
| Nitric acid | 0 | 32 | 273.15 | 491.67 | 1560 | 97.390 | 0.0564 |
| N-Methylpyrrolidone | 20 | 68 | 293.15 | 527.67 | 1030 | 64.303 | 0.0372 |
| Oat been oil | 25 | 77 | 298.15 | 536.67 | 904 | 56.437 | 0.0327 |
| Oat oil | 25 | 77 | 298.15 | 536.67 | 917 | 57.248 | 0.0331 |
| Ocimene | 25 | 77 | 298.15 | 536.67 | 798 | 49.819 | 0.0288 |
| Octane | 15 | 59 | 288.15 | 518.67 | 698.6 | 43.613 | 0.0252 |
| o-Dichlorobenzene | 20 | 68 | 293.15 | 527.67 | 1306 | 81.533 | 0.0472 |
| Oil of resin | 20 | 68 | 293.15 | 527.67 | 940 | 58.684 | 0.0340 |
| Oil of turpentine | 20 | 68 | 293.15 | 527.67 | 870 | 54.314 | 0.0314 |
| Oil. lubricating | 20 | 68 | 293.15 | 527.67 | 900 | 56.187 | 0.0325 |
| Oiticica oil | 20 | 68 | 293.15 | 527.67 | 972 | 60.682 | 0.0351 |
| Olive oil | 20 | 68 | 293.15 | 527.67 | 911 | 56.874 | 0.0329 |
| Oxygen (liquid) | -183 | -297.4 | 90.15 | 162.27 | 1140 | 71.170 | 0.0412 |
| o-Xylene | 20 | 68 | 293.15 | 527.67 | 880 | 54.938 | 0.0318 |
| Palm kernel oil | 15 | 59 | 288.15 | 518.67 | 922 | 57.560 | 0.0333 |
| Palm oil | 15 | 59 | 288.15 | 518.67 | 914 | 57.061 | 0.0330 |
| Palm olein | 40 | 104 | 313.15 | 563.67 | 910 | 56.811 | 0.0329 |
| Palm stearin | 60 | 140 | 333.15 | 599.67 | 884 | 55.188 | 0.0319 |
| Palmitic Acid | 25 | 77 | 298.15 | 536.67 | 851 | 53.128 | 0.0307 |
| Paraffin | 20 | 68 | 293.15 | 527.67 | 800 | 49.944 | 0.0289 |
| Paraldehyde | 20 | 68 | 293.15 | 527.67 | 994 | 62.055 | 0.0359 |
| Peanut oil | 20 | 68 | 293.15 | 527.67 | 914 | 57.061 | 0.0330 |
| Pentane | 20 | 68 | 293.15 | 527.67 | 626 | 39.081 | 0.0226 |
| Perchlor ethylene | 20 | 68 | 293.15 | 527.67 | 1620 | 101.136 | 0.0585 |
| Perilla oil | 25 | 77 | 298.15 | 536.67 | 924 | 57.685 | 0.0334 |
| Petrol. natural | 15.6 | 60.08 | 288.75 | 519.75 | 711 | 44.388 | 0.0257 |
| Petrol. Vehicle | 15.6 | 60.08 | 288.75 | 519.75 | 737 | 46.011 | 0.0266 |
| Petroleum Ether | 20 | 68 | 293.15 | 527.67 | 640 | 39.955 | 0.0231 |
| Phenol | 25 | 77 | 298.15 | 536.67 | 1072 | 66.925 | 0.0387 |
| Phenol (carbolic acid) | 25 | 77 | 298.15 | 536.67 | 1072 | 66.925 | 0.0387 |
| Phosgene | 0 | 32 | 273.15 | 491.67 | 1378 | 86.028 | 0.0498 |
| Phulwara butter | 100 | 212 | 373.15 | 671.67 | 862 | 53.814 | 0.0311 |
| Phytadiene | 25 | 77 | 298.15 | 536.67 | 823 | 51.380 | 0.0297 |
| Pine nut oil | 15 | 59 | 288.15 | 518.67 | 919 | 57.373 | 0.0332 |
| Pinene | 25 | 77 | 298.15 | 536.67 | 857 | 53.502 | 0.0310 |
| Poppy seed oil | 25 | 77 | 298.15 | 536.67 | 916 | 57.186 | 0.0331 |
| Pork lard | 20 | 68 | 293.15 | 527.67 | 898 | 56.062 | 0.0324 |
| Propanal | 25 | 77 | 298.15 | 536.67 | 866 | 54.064 | 0.0313 |
| Propane | -40 | -40 | 233.15 | 419.67 | 493.5 | 30.809 | 0.0178 |
| Propane. R-290 | 25 | 77 | 298.15 | 536.67 | 494 | 30.840 | 0.0178 |
| Propanol | 25 | 77 | 298.15 | 536.67 | 804 | 50.194 | 0.0290 |
| Propylamine | 20 | 68 | 293.15 | 527.67 | 717 | 44.762 | 0.0259 |
| Propylene | 25 | 77 | 298.15 | 536.67 | 514.4 | 32.114 | 0.0186 |
| Propylene glycol | 25 | 77 | 298.15 | 536.67 | 965.3 | 60.263 | 0.0349 |
| Propylenearbonate | 20 | 68 | 293.15 | 527.67 | 1201 | 74.978 | 0.0434 |
| p-Xylene | 20 | 68 | 293.15 | 527.67 | 861 | 53.752 | 0.0311 |
| Pyridine | 25 | 77 | 298.15 | 536.67 | 979 | 61.119 | 0.0354 |
| Pyrrole | 25 | 77 | 298.15 | 536.67 | 966 | 60.307 | 0.0349 |
| Rape seed oil | 20 | 68 | 293.15 | 527.67 | 920 | 57.435 | 0.0332 |
| Resorcinol | 25 | 77 | 298.15 | 536.67 | 1269 | 79.223 | 0.0458 |
| Rice bran oil | 25 | 77 | 298.15 | 536.67 | 916 | 57.186 | 0.0331 |
| Rosin oil | 15 | 59 | 288.15 | 518.67 | 980 | 61.181 | 0.0354 |
| Salmon oil | 15 | 59 | 288.15 | 518.67 | 924 | 57.685 | 0.0334 |
| Sardine oil | 25 | 77 | 298.15 | 536.67 | 915 | 57.123 | 0.0331 |
| Sea water | 25 | 77 | 298.15 | 536.67 | 1025 | 63.991 | 0.0370 |
| Seaflower seed oil | 15 | 59 | 288.15 | 518.67 | 924 | 57.685 | 0.0334 |
| Shark liver oil | 25 | 77 | 298.15 | 536.67 | 917 | 57.248 | 0.0331 |
| Sheanut butter | 100 | 212 | 373.15 | 671.67 | 863 | 53.877 | 0.0312 |
| Silane | 25 | 77 | 298.15 | 536.67 | 718 | 44.825 | 0.0259 |
| Silicone oil | 25 | 77 | 298.15 | 536.67 | 972 | 60.682 | 0.0351 |
| Sodium Hydroxide (caustic soda) | 15 | 59 | 288.15 | 518.67 | 1250 | 78.037 | 0.0452 |
| Sorbaldehyde | 25 | 77 | 298.15 | 536.67 | 895 | 55.875 | 0.0323 |
| Soya bean oil | 15 | 59 | 288.15 | 518.67 | 926 | 57.810 | 0.0335 |
| Soybean oil | 20 | 68 | 293.15 | 527.67 | 920 | 57.435 | 0.0332 |
| Stearic Acid | 25 | 77 | 298.15 | 536.67 | 891 | 55.625 | 0.0322 |
| Stillinga seed kernel oil | 25 | 77 | 298.15 | 536.67 | 937 | 58.497 | 0.0339 |
| Styrene | 25 | 77 | 298.15 | 536.67 | 903 | 56.374 | 0.0326 |
| Sugar solution 68 brix | 15 | 59 | 288.15 | 518.67 | 1338 | 83.531 | 0.0483 |
| Sulfur dichloride | 20 | 68 | 293.15 | 527.67 | 1620 | 101.136 | 0.0585 |
| Sulfuric Acid 95% concentration | 20 | 68 | 293.15 | 527.67 | 1839 | 114.808 | 0.0664 |
| Sulfurus acid | -20 | -4 | 253.15 | 455.67 | 1490 | 93.020 | 0.0538 |
| Sulfuryl chloride | 20 | 68 | 293.15 | 527.67 | 1680 | 104.882 | 0.0607 |
| Sunflower oil | 20 | 68 | 293.15 | 527.67 | 920 | 57.435 | 0.0332 |
| Sunflower seed oil | 20 | 68 | 293.15 | 527.67 | 919 | 57.373 | 0.0332 |
| Tall oil | 25 | 77 | 298.15 | 536.67 | 969 | 60.494 | 0.0350 |
| Terpinene | 25 | 77 | 298.15 | 536.67 | 847 | 52.878 | 0.0306 |
| Tetrahydrofuran | 20 | 68 | 293.15 | 527.67 | 888 | 55.438 | 0.0321 |
| Toluene | 20 | 68 | 293.15 | 527.67 | 867 | 54.127 | 0.0313 |
| Trichlor ethylene | 20 | 68 | 293.15 | 527.67 | 1470 | 91.772 | 0.0531 |
| Trichlorofluoromethane refrigerant R-11 | 25 | 77 | 298.15 | 536.67 | 1476 | 92.146 | 0.0533 |
| Triethylamine | 20 | 68 | 293.15 | 527.67 | 728 | 45.449 | 0.0263 |
| Trifluoroacetic Acid | 20 | 68 | 293.15 | 527.67 | 1489 | 92.958 | 0.0538 |
| Tung oil | 25 | 77 | 298.15 | 536.67 | 912 | 56.936 | 0.0329 |
| Turpentine | 25 | 77 | 298.15 | 536.67 | 868.2 | 54.202 | 0.0314 |
| Ucuhuba butter oil | 100 | 212 | 373.15 | 671.67 | 870 | 54.314 | 0.0314 |
| Vernonia seed oil | 30 | 86 | 303.15 | 545.67 | 901 | 56.249 | 0.0326 |
| Vinyl chloride | 25 | 77 | 298.15 | 536.67 | 911 | 56.874 | 0.0329 |
| Walnut oil | 25 | 77 | 298.15 | 536.67 | 921 | 57.498 | 0.0333 |
| Water - pure | 4 | 39.2 | 277.15 | 498.87 | 1000 | 62.430 | 0.0361 |
| Water - sea | 25 | 77 | 298.15 | 536.67 | 1022 | 63.803 | 0.0369 |
| Water. heavy | 11.6 | 52.88 | 284.75 | 512.55 | 1105 | 68.985 | 0.0399 |
| Whale oil | 15 | 59 | 288.15 | 518.67 | 925 | 57.748 | 0.0334 |
| Wheatgerm oil | 25 | 77 | 298.15 | 536.67 | 926 | 57.810 | 0.0335 |
| Fluid | Celsius | Fahrenheit | Kelvin | Rankine | Kg/m3 | lb/ft3 | lb/inch3 |
You can share this table through:
How the Density of Common Liquids Table works?
This table presents the density of some common liquids and his temperature.
Conversions are performed by using a density conversion factor. By knowing the density conversion factor, converting between units can become a simple multiplication problem. Density itself is defined as how much mass a substance has in a specific volume.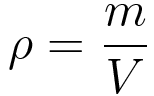 Usually, gases have a lower density than liquids because they have less cohesive particles, and these in turn less than solids. Although there are exceptions, usually increasing the temperature decreases density.
---
Another calculators or articles that may interest you:
Any question regarding Density of Common Liquids Table?
If you have any question regarding the Density of Common Liquids, please don't hesitate to get in touch ... Anyway you can have a look at our frequently asked questions page, there you will find a solution to the most common questions.